A Birthday Adventure on the Fan Dance in Brecon Beacons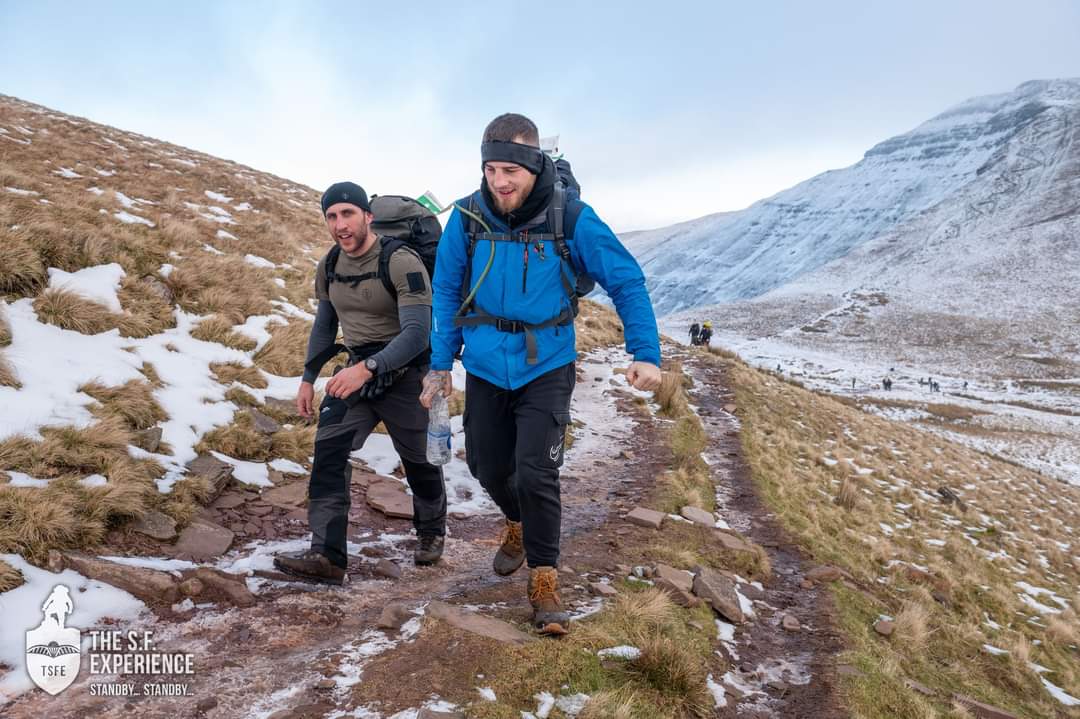 January, the coldest and most unforgiving month in Britain, isn't exactly the prime time for outdoor escapades. Yet, for me, it presented the perfect opportunity for a unique birthday celebration. Rather than the usual partying, I decided to test my limits and create unforgettable memories by attempting the legendary Fan Dance in the heart of Brecon Beacons National Park. And to make it even more special, I convinced my brother, a boxing world champion with no prior hill or rucking experience, to join me on this exhilarating journey.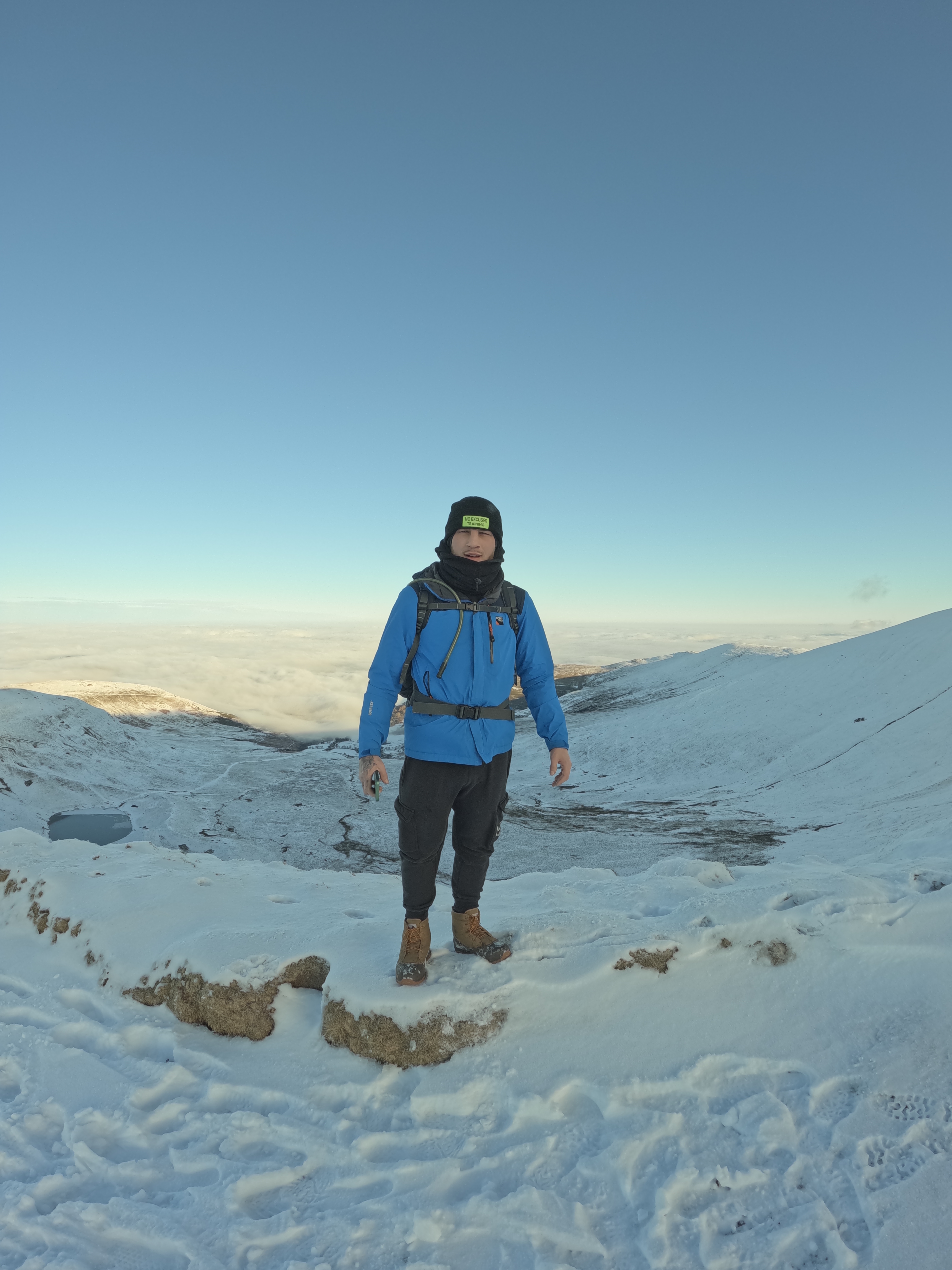 The decision to embark on this mini-adventure was a spontaneous one, fueled by a desire to challenge ourselves, embrace the wild beauty of Wales, and create lasting memories together. I had spent plenty of time in Wales before – training, reflecting, and recharging amidst its breathtaking landscapes. The rugged terrain of the Brecon Beacons had always captivated me, making it the ideal location for this audacious endeavor.
We arrived at a quaint rural hotel near Merthyr Tydfil, surrounded by rolling hills and crisp winter air. After a late evening unpacking and gathering essential items, mainly for my brother's hill adventure initiation, we headed out in search of a pub for sustenance and a drink or two. These pre-adventure rituals were essential in ensuring we were prepared for the early, and undoubtedly cold, start the following morning. Despite our best efforts, we managed to get only a few hours of rest before the big day.
The day of the Fan Dance arrived, and we eagerly presented ourselves to the event organizers. As we received the safety briefing, it became clear that this was not an ordinary challenge. The Fan Dance is a grueling race through the Brecon Beacons, a location renowned for being the chosen training ground of the elite military forces. Our backpacks were weighed, and the weight limit was set at 15kg – a manageable load for me, but I was concerned about how my brother, despite his boxing prowess, would fare with this extra baggage.
The safety briefing was delivered by a former SAS trooper, setting the tone for the seriousness of the event. He shared insights into the military's training regimen, revealing that candidates must complete the course in under 4 hours and 10 minutes to even be considered for ongoing training. With our goals set on a sub-5-hour completion, we paid close attention to the details, yet didn't miss the chance to capture the picturesque landscape in photos, courtesy of my brother's camera.
Setting off from the storied red phone box at Storey Arms, the event commenced. The route was well-marked, and the event staff was strategically positioned to provide guidance and support to those in need. Despite the challenging weather conditions, our determination pushed us forward. The terrain was a mix of icy, snowy, and frozen ground, with moments where we should of had cleats to attach we did not! to gain traction. Running proved challenging with our heavy rucksacks, so we settled into a consistent, efficient pace.
Reaching the halfway point with time to spare, we embarked on the return journey, this time tackling the infamous Jacob's Ladder. We watched in awe as actual Special Forces candidates took on the same route, truly appreciating the demanding nature of their training. The final leg of the journey was as arduous as it was rewarding. Navigating Pen y Fan once again, we made our way towards the finish line, braving treacherous weather conditions and witnessing others being stretchered down due to injuries.
Finally, after 4 hours and 50 minutes of pushing our physical and mental boundaries, we triumphantly completed the Fan Dance. Both elated and exhausted, my brother and I shared a sense of accomplishment that only such a challenge can evoke. We thanked the event staff for their support and headed off, carrying with us memories of an adventure that had tested our limits and provided memories for a lifetime.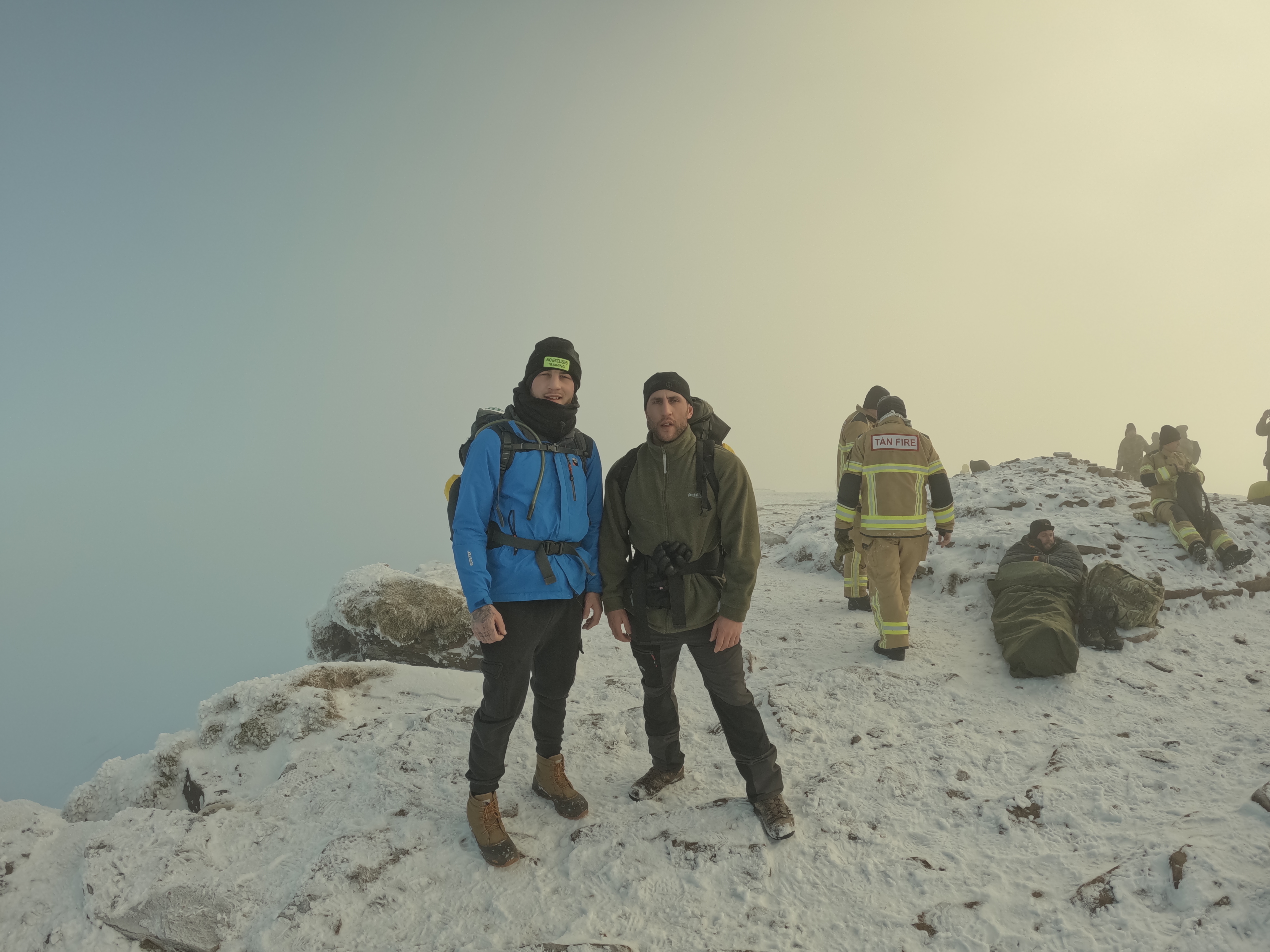 Conquering the Fan Dance in the depths of January was more than a birthday celebration – it was a testament to the allure of adventure, and the beauty of Wales' rugged landscapes. As we left Brecon Beacons National Park, we took with us not only a sense of achievement but also a newfound respect for the military personnel who train on these challenging terrains. This mini-adventure had gifted us memories and experiences that no party could ever replicate, reminding us that sometimes the greatest celebrations come from pushing beyond our comfort zones.
Event by
SF EXPERIENCE
Tags: