Final instalment of the Darien gap crossing.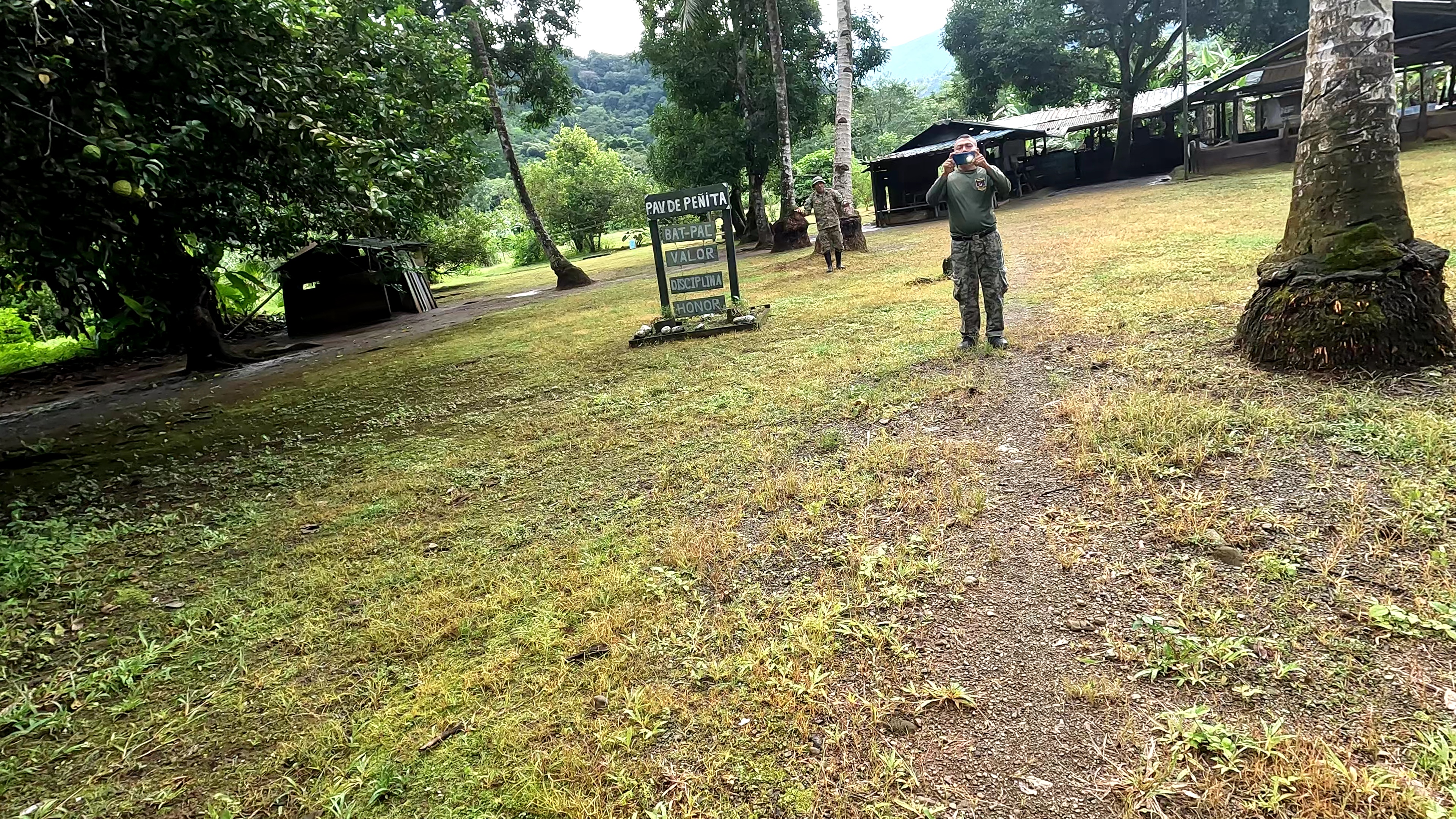 I came out unscathed from the deadfall, although I witnessed it happening only 10 metres away from me, so it was difficult to get any peaceful rest. Also, I took the time to assess the damage and found that skin was torn from my shoulders and hips, and my toenails were ripped out—the exposed nerve endings kept surging me with pain—especially when I was back on the move.
Whilst following the river, I started to feel lost, and no sight of any communities or people as my guide promised — I was not meant to take on this part of the journey alone.
I began to have muscle spasms in my legs to the point it became debilitating, where I had to just take a seat and sit with my anxious thoughts. My chest was also in pain and I believed I might have picked up some disease from the insects.
In this state of low morale, I would remember what it took to get me here in the first place. Being turned down by the Colombian Embassy twice, having to go to Colombia myself to get permission and still being turned down. Expert survivalists warned me against this journey and the COVID pandemic nearly tarnished my dreams of this trip entirely. Despite every setback, nothing stopped me from reaching this point and I realised nothing would stop me from completing this journey. I started thinking about an inspiration statements being made by elite athleted most notably David Goggins his interviews on my head and the negativity people said about me attempting at times a fool hardy trip and that process actually worked.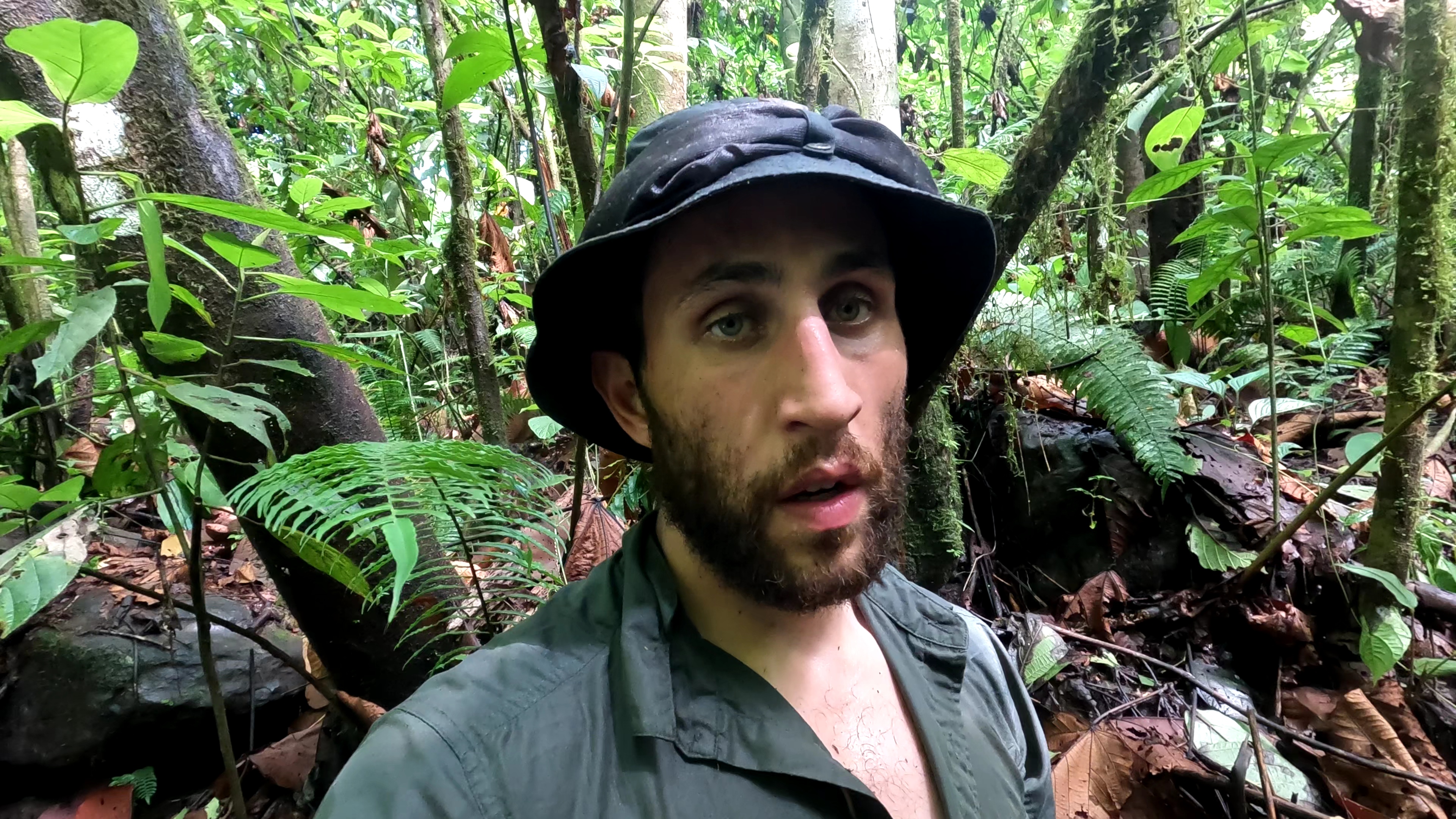 I knew off people who have came back from the worst imaginble expereinces and I wouldn't give up, so I felt a sense of revival and got back up on my feet and carried on. Then in the distance, on the other side of what i now know to have been the rio Jaque, I saw an indigenous teenage boy. I yelled at the top of my lungs to be noticed and fortunately he did—I finally had a stroke of luck. I shouted a number of time el rio es alto o bajo, es facil a cruz o no

He shouted yes it is I tried I got swept down river around 15 metres soaked through and shattered I scrambled myself and my oversized rucksack to the nearest bank loseing a hat and my walking aid which I made 2 day prior. The boy crossed the river as casual as anything and we had a brief conversation me furious 2 minutes before and almost drowning. For him to lighten my mood and say $20 dollars I will use my boat I agreed I only had 50 dollar bills two of them and two 100 dollar bills. I offered him the 50 and asked for change later subconciously knew I would probably never see him again and 50 dollars for 10 minutes work is good in any part of the world.
The boat was flimsy and was being partially flooded by the water, but we managed to make it to the . The teenage boy brought me to his community and left me to it I walked into a village which looked abandoned other than the sound of roosters and dogs looking like they were up next for the vultures to feast on. As I got in I seen kids and adults popping there head around corners, through makeshift windows and I sat in what I imagine to be the centre of the village a few trees made into benches and a small fire pit. I rested and said 'it was a success' and then be shouted at from across the village to report. So report I did it was to a small team of SENAFRONT soldiers.
At first, the authorities were slightly suspicious of my arrival and were recording me with their camera phones. However, they were mostly curious about how on earth this foreigner had made it there with no advanced survivalist group or professional guides, just a teenage boy and a flimsy boat. I told them my story which left them
surprised and entertained, then I was on my way.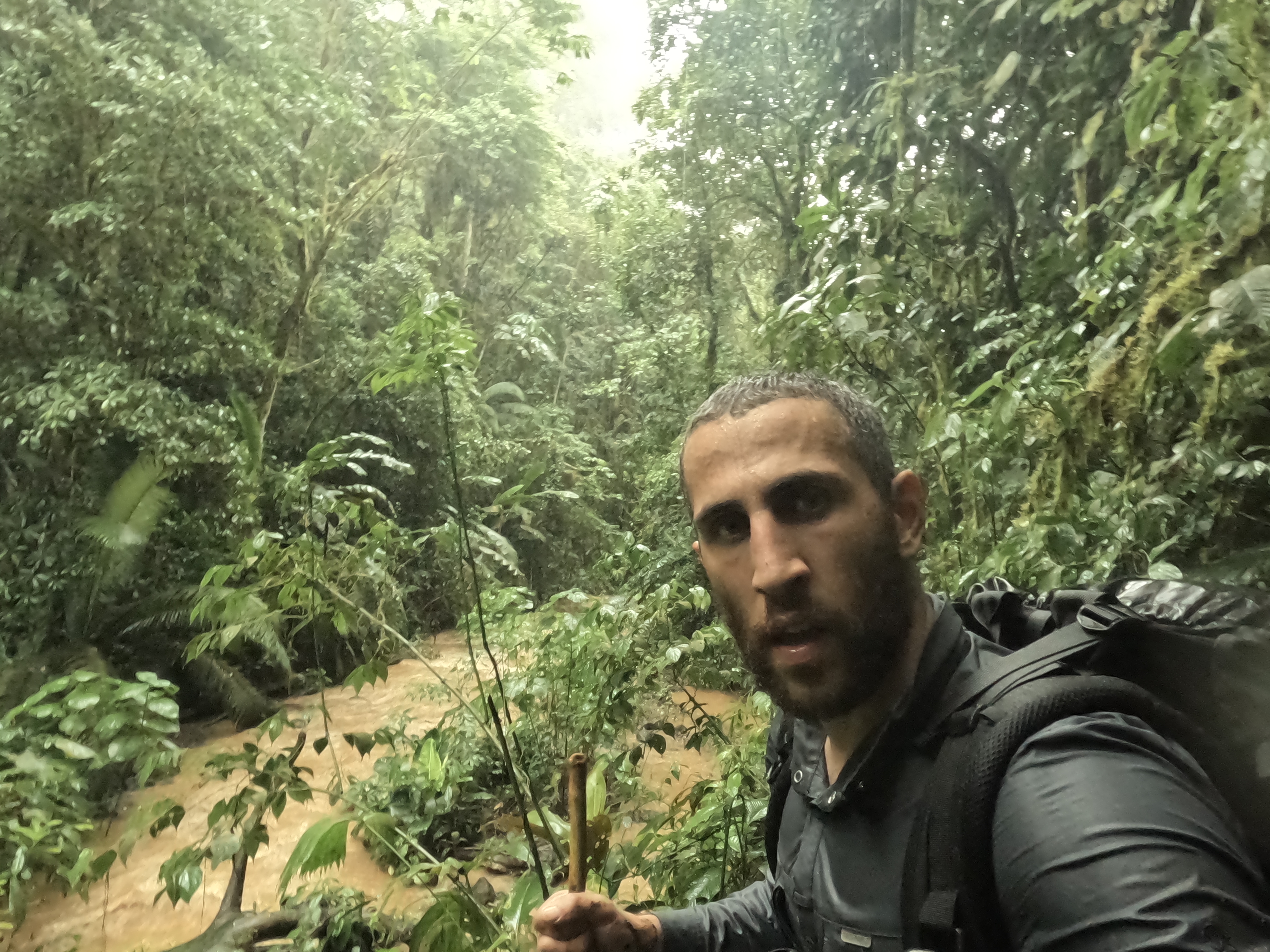 The End of A Monumental Journey
After meeting the military officials and witnessing their reactions to my story, the feeling of accomplishment started to set in. Contemplating if I should stay in a hotel in Panama City with a pool and pretty waitresses or just head back home.



Tags: