Working with Battle-face, protection for the most dangerous adventures.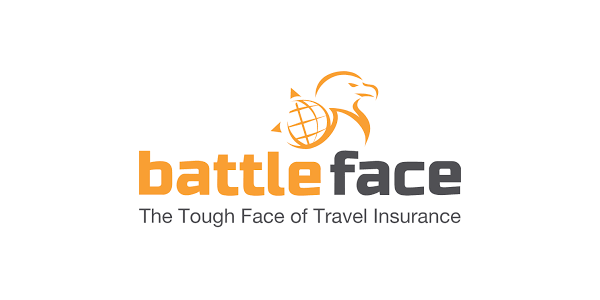 Working with Battleface Insurance; Protection for the Most Dangerous of Journeys
As I prepare for my upcoming trip to Colombia, it is vital that I take all possible precautions. The risks of this journey are numerous including, but not limited to being detained, going missing, and getting injured.
However, I feel as comfortable as I can knowing that I am protected through Battleface Insurance. Their adventure travel and crisis response insurance policies give me peace of mind that whatever may happen while I'm there, they will have my back. In this article, I want to briefly outline the purpose of my trip, provide an in-depth description of how Battleface is keeping me protected, and let you know how you can follow my journey and support me, if you are interested in doing so.
My Journey to Colombia's Darien
I have mentioned the journey in previous posts, but I want to briefly revisit the journey itself, and my reasons for wanting to complete it.
The Darien Gap is one of the most beautiful locations on Earth. It is home to a massive variety of flora and fauna that are not known to exist anywhere else on the planet. In addition to the plant and animal life, various indigenous people call this place home. The space is relatively untouched by humans, one of the last places on earth to boast this status.
However, as has happened with nearly every paradise in our world, this wonderful place and all that inhabit it could very soon be destroyed as the increase in illegal deforestations is seemingly on the rise ever since the power vacuum was created since the 2016 peace agreement. With the then FARC rebel group who seemingly kept people and illicit trade to all themselves.
While government lack of presence which allows the para-military groups and illegal gold miners to all but control the area. It is far from the only danger one may face in entering the gap. There are deadly animals at every turn and thick brush and vegetation making passage extremely difficult. Not to mention, the Darien Gap is a popular route for drug and human trafficking. Also, illegal logging practices have cut down on some of the vegetation in the area, leading to decreased diversity in the animal populations.
I have allotted 20 days to complete this journey. The estimated time to complete the trek is roughly 15 days, but I want to make sure I allow extra time in case I encounter any indigenous people, get slowed down by flooding/other natural events, or I am delayed by an injury.
I will have a device that tracks my movement and has GEOS emergency service a part of the safety features of the journey. Which I can use to communicate with authorities in the embassy and my insurance provider but outside of that lI have a satellite phone if I need to contact individuals and give more specifics of my situation. Although I will be very much alone on this journey. I'll have only the tools and gear I bring with me for support. If I complete this trip, I will be one of the very few to cross the gap, and the only one to complete it alone, specific to the pacific coastal route.
There is no doubt that I face very real danger in going forward with this journey. One of the few glimmers of hope and safety I feel is in the knowledge that Battleface Insurance is covering my trip every step of the way.
Battleface Insurance: My Lifeline in the Darien Gap
Battleface Insurance is the best possible insurance for my situation, hands down.
The company offers multiple solutions for world travelers, from Travel Medical insurance that will cover the basics of international travel, to Adventure Travel Insurance to even a Crisis Response Service.
The Travel Medical Insurance
covers baseline international travel needs such as equipment, cancellation insurance, hospital stays and certain emergencies. Created for individuals such as global explorers, this option usually appeals to volunteers and emphasizes medical coverage for injuries and accidents.
Adventure travel insurance
is the next step up after travel medical insurance. This plan is designed for sports and travel to isolated locations. The benefit of this upgraded plan is that it provides search and rescue resources, coverage for equipment rental, "cancel for any reason coverage," and other perks. This option covers more medical expenses and is a good option for higher risk trips, especially to more remote locations.
The highest tier option
through Battleface Insurance is the Crisis Response and ideal for zones deemed as do not travel by all governing bodies from the US, UK, Australia and Canada aswell as the home country of Colombia and Panama. This is not an insurance plan, but rather a service contract that provides high level protection for individuals who are likely to be going to extremely dangerous areas. The contract allows for legal expenses, expenses related to an interpreter, fees related to security detail, medical coverage and many other items.
It's no secret to me that I face dangers including the possibility of being captured, attacked by an animal, attacked by a person, or even killed. There will be little about this trip that is within my control. Having Battleface Insurance in my corner gives me peace of mind that I would not have otherwise.
Even many of my loved ones, as I alluded to in an earlier post, are so worried about me completing this trip that they have removed any financial support. Battleface Insurance feels like a friend that is sticking by me throughout this entire ordeal.
Follow Along and Support my Mission
If you are new to my blog, you may be wondering: "why is he risking so much?"
The basic answer is: I believe that I can make a difference and help the region and raise awareness to the ongoing issues that face this part of the word and many throughout the globe.
I love this planet I believe it is important that I complete this mission and do everything I can to save this amazing place from becoming just another stretch of abandoned biodiversity and an opportunity to make sustainable income for the many poorer or less fortunate people on the planet.
If you feel the same way I do, and would like to contribute to my mission, you can find out how to do so on my blog. Additionally, whether you are able to contribute or not, you can follow my journey on my blog page, which I will update as frequently as I can.