There are 32 departments in Colombia but Colombia's Chocó department is one of the least visited of Colombia for a number of reasons current and historical. Although I have travelled there more times than anywhere else in Colombia I have been to Colombia now 5 times. My reasons are because it is one f the least visited region of the country. Which adds more biodiversity more culture to be seen and fewer tourists which tick all the boxes for me and my reasons to travel.

How I got into Choco this time, the original aim was to travel to Quibdo to see the capital from Medellin but a coach to Quibdo from Medellin I would then have to catch a plane from quibdo to Medellin which just increased the time I was travelling as I wanted to get to the place I needed to then travel north as quickly as possible. The flight was easily booked online as any other flight was or could be done in any Satena office of which there were 4 within Medellin I was aware and they have WhatsApp and if you can communicate in Spanish it is the easiest and simplest way to do so. So Having spent a week in Medellin I had arranged my flight for the following Tuesday. The flight departed from EOH Olaya Herrera airport a smalled airport in comparison to MDE, primarily domestic flights would leave from here.

And was pretty simple to get to although there was a brief scare for my safety on the way there in which I wrongly thought I was going to be the next statistic of robbery in Medellin. Briefly... I got a taxi local one not an uber as there was no connection for me and uber is in a tricky situation in Colombia at the current time. So I got the cab huge back thrown in and breaking my newly acquired 3000 pesos sunglasses. I began speaking with the driver as you do in any cab in any part of the world is it busy and all that jazz after bringing my normal very acute sense of personal safety travelling in Latin America and UK alike, The journey began to take a lot longer than my offline maps were suggesting 5 minutes went to 7 and then up to 12 and. Having made small talk as to why I am here in Colombia I am there to travel and photograph parts of the pacific coast of Colombia. What equipment I am using what I have with me in my huge bag. We wnt through a number of barrios that were continuing uphill and the talking went the driver got on to the phone. With my basic conversational level in Spanish I could only pick up parts and in mid-conversation, I would ask him to speak slowly as I was learning. Although I did pick up un hombre de inglaterra tiene un drone, I quickly said: "mi amigo me esta esperando en el aeropuerto le enviare me ubicacion". Me friend was not, in fact, waiting for me at the airport he apologised as it was taking longer than expected with a few more turns we were at the boundary of the airport.

So now at the airport with a brief waiting and the typical airport hold-ups we were on a small plane with the expected flight of an hour to Bahia Solano. I sleep naturally on planes quite often so I expected to do the same here and as expected the brief checks and introductions were done and over. A quick power nap was on the cards, I saw the exiting of Medellin and over the clouds and see the valleys in between the mountainous terrain of Colombia lakes, rivers and small farms. Was the last I saw I dosed off and with a bit of turbulence I jumped out of nap, a huge town and not a lot of greenery around I asked what was going on a lady who spoke English sat directly behind me said we had to return due to the poor weather and it was too dangerous to land as the ground was wet. I was moaning as I was not told and still half asleep, I was told stay very close as we will be going back ASAP. A refuelling and change of staff on the plane and we were told to get back on a sigh of relief and everyone had stood up now after sitting down updating social media no doubt and we were prepping to g back up in the air on the same plane. Same seats and we were off I kept myself awake this time so I was not awoken and shocked. Again seeing the back of Medellin's high rises and high barrios. We were presented with dense pristine virgin rain forest as far as the horizon. In my opinion, this was heaven on earth no more gringos, insight and plenty of black sand beaches and winding rivers. I was over the moon, in Bahia Solano airport it is a very unique way to collect your luggage, they brought them out to the waiting area and the passengers would shout at the top of there voices and point the big green one is mine the one at the back "Rapido Rapido."
The passengers would shout in Colombia Choco region there was so much I wanted to do at the top of my list was to head as far north as possible into Jurado to try and travel over into Panama I wanted to baudo paseros which was a long lost cultural behaviour which is still active today in small remote parts of the mountainous regions. Where people would still transport goods, food and even people attached to a chair on the back. Online there are maybe 10 images of this tradition and whoever is the next to photograph will be for sure a national geographic feature. Sadly I was unsuccessful the choco is littered with issues political, criminal and environmental to mention a few. A foreigner in these parts with basic Spanish was a prime target.

Finally, I have been given my bag the big black one with 2 green pockets and loads of flags stitched into it. I headed out with the slow-moving line with a fee to pay. I asked why a number of times it was for the tourism of the region at 30000 pesos I was happy to pay and I hope it did go to local infrastructure initiatives or local businesses. Directly outside of the airport, there are 2 towns if you go left up the road you travel to El Valle if you go right you would be in the town of Bahia Solano I weighed up the pros and cons of both towns the town of El Valle had pristine beaches as far as the eye could see. So my decision was el Valle, on securing one of the last taxis after the flight as I was in a shop collecting water and eating some food. Although there were a lot fewer drivers than as I came in there were still a number of people pitching to me for me to choose there tuk-tuk or car. So filled up I decided on one and we were off he was a local who lived in El Valle and knew the area and town we got going. There was not much talking due to the heavy engine noise and the constant rocking up and down he had to focus as I did to not fall out. El Valle was a town like you would see in any old western film horses roaming the streets people in ragtag clothing and countless bars and people sat outside enjoying loud music. Shewing every stray dog that came near. My tuk-tuk driver got me to a small Airbnb cabin which I had previously booked in Medellin right on the beach and I felt like a king living there my own balcony my entrance no neighbour in earshot and romantic if that was the aim of the trip to Colombia's coast.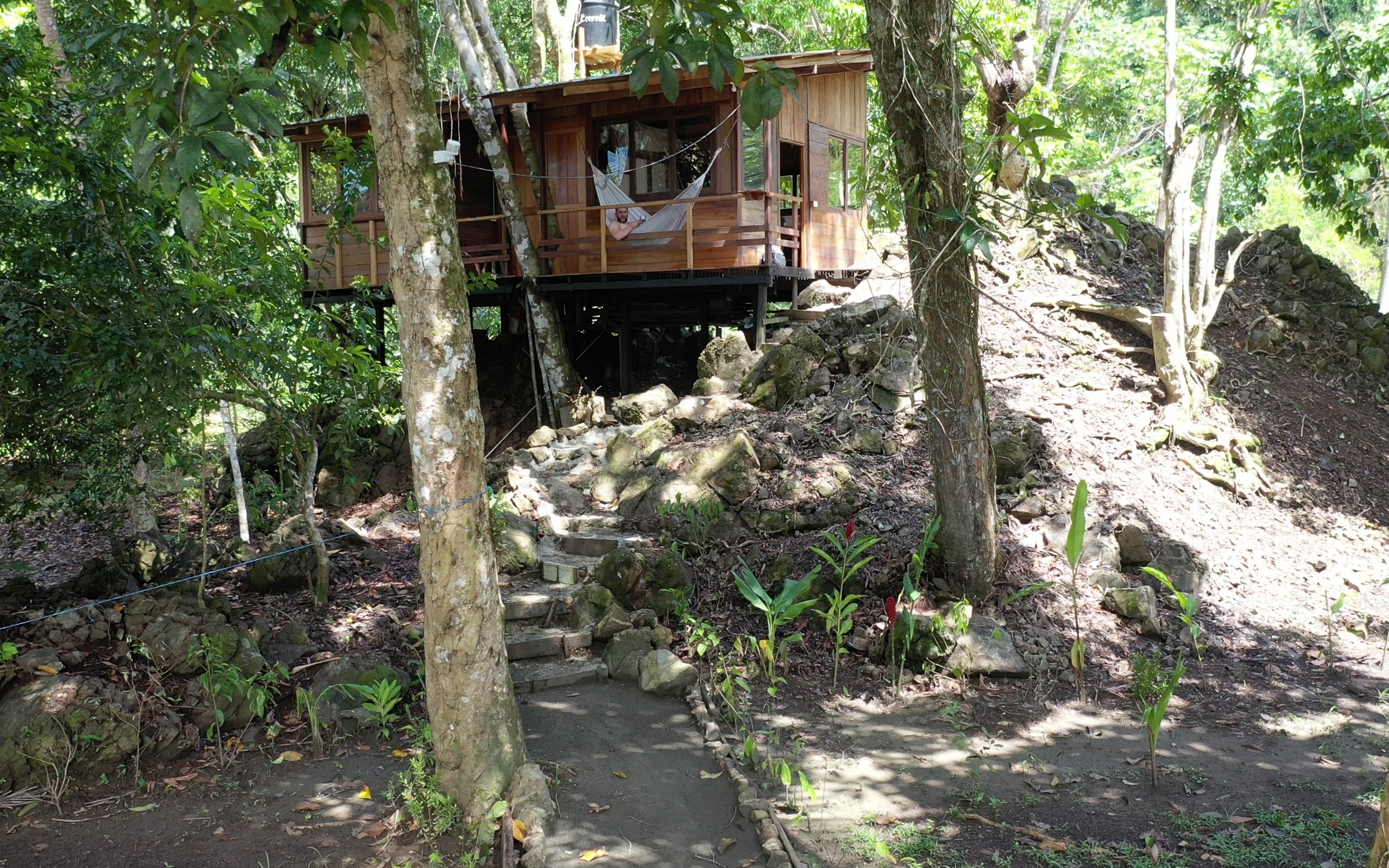 But the aim was to continue as far north as possible I spent 4 days in El Valle I enjoyed every moment of it I wanted to do as much as I can for the time I was there. So I was greeted by locals who directed me to the cabin, introduced me to the local guides in the area and what I could get help with from food every day brought to me by the nearest neighbour. Also, local guides which turned out to be the partner of the lady who brought me up to the cabin. It was a good first impression, as well as bringing money back into the local community. So I arranged two days of meals and a guided walk to a waterfall called el tigre. As the local people know all of the sights to see in and around el Valle, but the other two days I said I would go and walk around see the local town and socialise as much as I can. So the town was small, not many people at all and it seemed there were more feral dogs than people. The big perk to this area was the beach, the beach was the perfect example of pacific ocean and sand huge waves most days which brought surfers from all over the world a lot of European and the beach because of its lack of use also brought a number of people to enjoy it. For its relaxing atmosphere and people did a lot of yoga most mornings there were people just casually sat on the beach enjoying it.

So my day of the tigre excursion had come up soon I had given the guide half of the money to get us food and necessary items for the trip of 50000 pesos the whole trip would have cost 70000 I asked him to return in the morning for the excursion for the remaining. He agreed and told me what time I should be up and ready was 7 am I thanked him and said goodbye... The following morning had come 7 came and gone no guide I was confused as they had stressed this was the best thing to do in the area and was looking forward to. The time was 7:15 my guide Jonathan had made his way up to my door ready to go boots on hat and water prepared. The moment I opened the door I sensed something was wrong Jonathan my guide was all ready, machete, bag and food on him. Although I realised quickly he was extremely drunk, swinging a machete around his wife the lady who cooked me food and made me feel welcome from the second I arrived followed swiftly behind. I asked Jonathan "cuantos cerveza senor" he laughed and said "no mucho" he laughed put the carrier bag of food on my side swang the machete again and again said repeatedly venga caminar en selva conmigo. His wife arguing his case saying go on you will see lots of animals. I began to get defensive then, as anyone would feeling slightly threatened by a drunken guide with a machete not able to speak properly. I shouted "Demasiado cervezas para mi, yo nececito mi dinero vuelve". The owner of the cabin is a businessman who lives in Bogota who I found on Airbnb, in turn. I also threatened to contact him if they do not. within the next 2 hours, I was returned 30000 pesos of the 50000 due to him buying the food I let it slide and without getting into another brief confrontation in a foreign country.

Having now said this I did enjoy my time and every day I enjoyed the area a little more it would not prevent me from booking again and staying in el Valle but in hindsight when I eventually went to Bahia Solano town it was more my scene a lot more culture of the region from small coffee houses to
a cafe that served cocoa Arroz the actual highlight of all the meals I had while in the chocó department. the link to the house is El valle beach cabin
I spent a number of nights and days walking up and down the beach and in and out of town maybe a 10-minute walk from my cabin.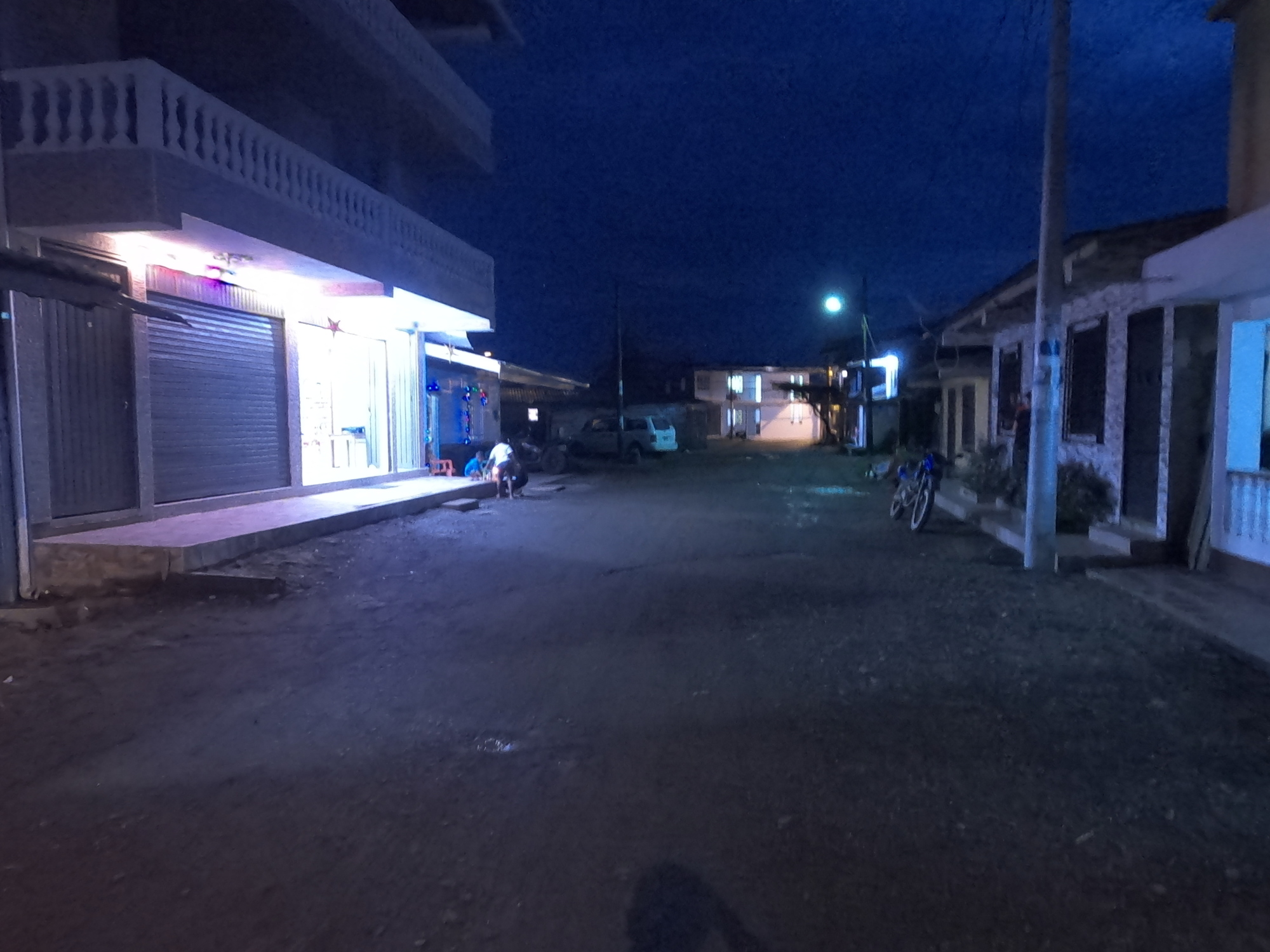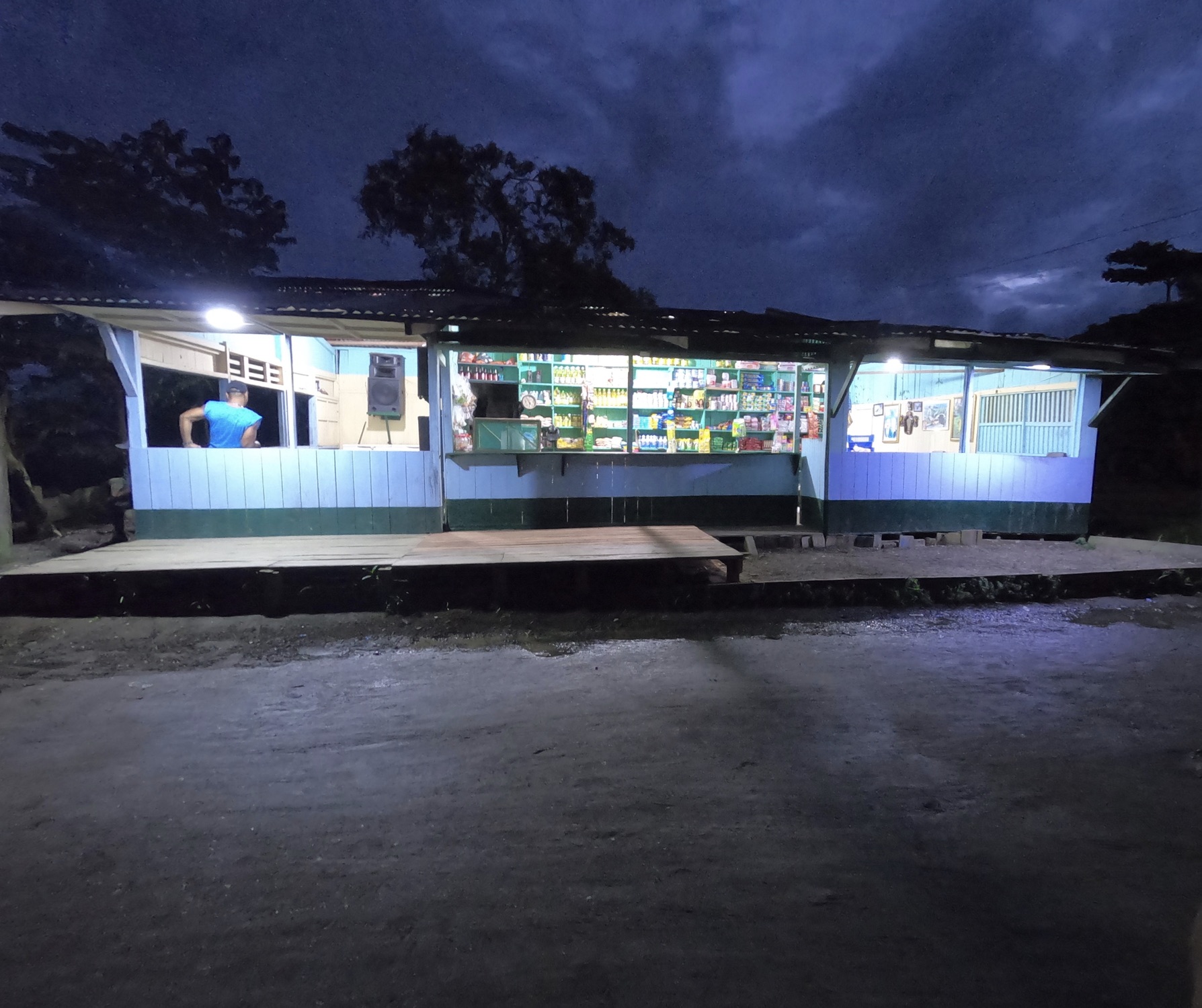 So as I continued to explore the town of El Valle I searched for good places pictures and to socialise with the locals, they took me to the best places in town for food which was a small restaurant called wendy's, where to go for a party in the evening. But I spent most of my time on the beach doing what I enjoy which is taking pictures. So four days have passed and I was on the search for a boat from Bahia Solano to Jurado further up the coast. It was simple to organise with the local people ask when and where the boats depart or lancha as it's known in Colombia and requests a taxi/tuk-tuk.
And I was packing up that night planning for my early departure as I was told it was very early 6 am in the morning up and out for 5 my tuk-tuk on time I as was I. I was waved off by my hospitable neighbours minus the happy guide. I was on my way to Bahia Solano town where the boats depart daily to Jurado.