A walk from Miami shores to Little Havana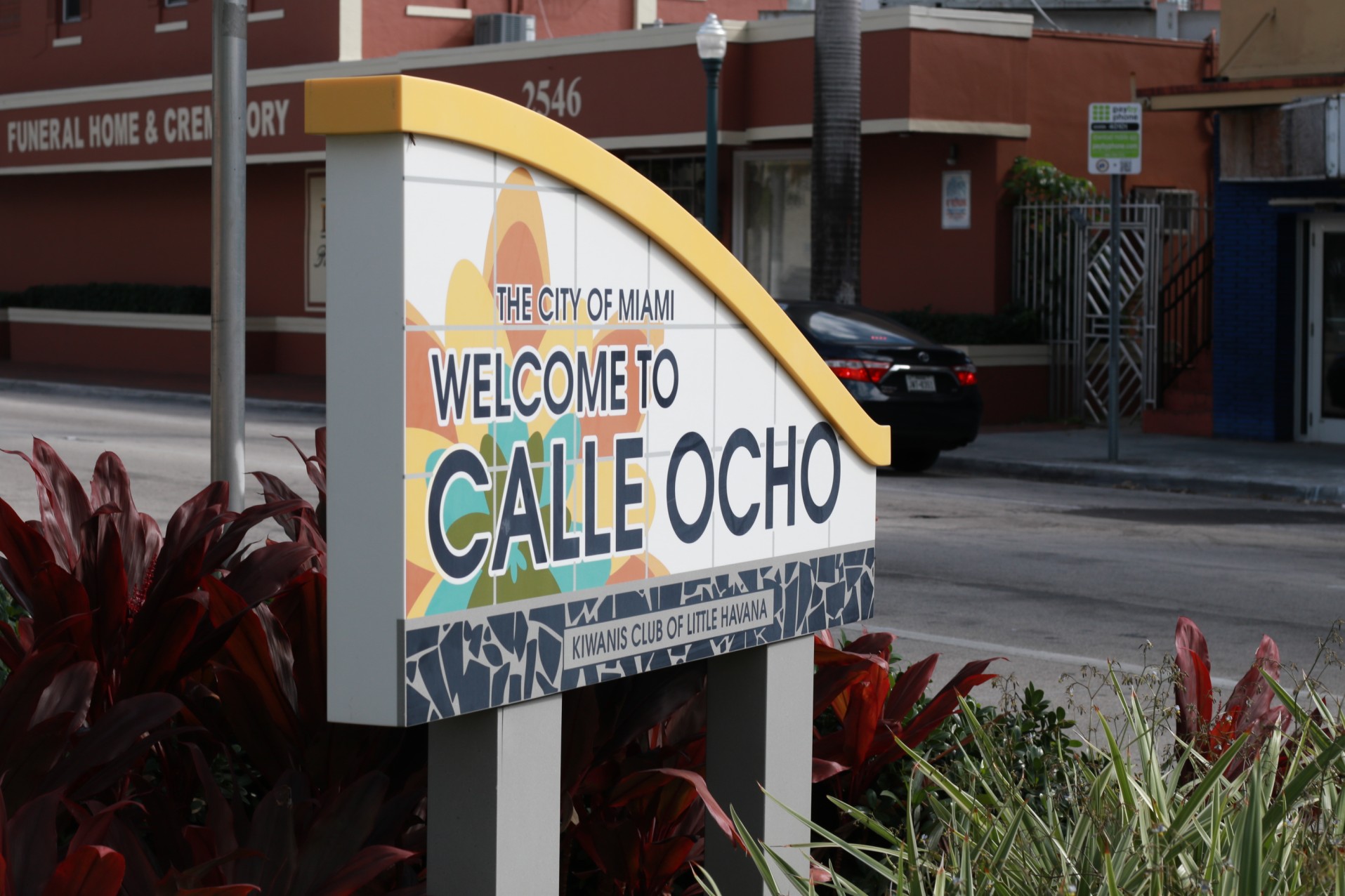 So I went to Miami before I travelled down into Colombia for an actual vacation before I travelled to the Darién gap I chose Miami as the flights to continue the onward journey were cheaper than I had expected so that was the main reason. But it was a blessing having a friend I worked with, had family in Miami much closer to Fort Lauderdale, the question was asked to see if I could stay with them, for a few days within a day it was agreed. I had a place to stay and a lift from the airport and saved a little money there. I knew Miami was going to be an expensive city as it is an actual party city and well known for it.

On my arrival to Miami, I was waiting all of 10 minutes and my lift had arrived a pleasant older lady called Minette who had lived here in the UK in the 70s from Jamaica originally and then immigrated to the states with her then-husband. We began talking and I was given tips of places to see which led to a huge guitar building a hard rock cafe property sounded perfect for some photography. A 40-minute drive to a small neighbourhood where all the properties had swimming pools it shocked me of how quiet the neighbourhood was as the main roads to get there were huge from motorways with at least 4 lanes on each side to busy main roads which felt like motorways you get in the UK but with one turn it was tranquil and I would have happily lived there for a long period of time. But my style of travel I ordinarily stay 2 nights in different towns or cities and then move on to the next. Which allows me to see as much as I can with the time I am away, so the area I was staying at had a lot of Colombian cafes or diners in the states. Which was perfect for me to practice my newly learnt words although literally anywhere in Miami there is 80% of people speak Spanish so I had a lot of practice and when I messed up they reverted to English for me to say "en Espanol por favor estoy aprendiendo es bueno para mi a hablar en Espanol, yo viaje a Colombia proxima semana." We then continue in broken slow Spanish, a sharp learning curve and will be even more so when in Colombia.

So 2 days in Fort Lauderdale area as there was not a lot to do in the area I travelled to the more touristic area I began by travelling to Miami shores with the aim of wanting to travel to Little Havana which this post will be focussed on. It is some way from each other I did this with the hope to see as much as I can. My taxi driver was originally from Cuba it was a 45-minute drive so we spoke a lot most in Spanish. He was in Cuba in the days of Fidel Castro he said he was one of the many Cubans that went to aid African nations he was an interesting man. He had travelled all over the world and his family had followed in his footsteps one of his two daughters were living in Germany having travelled all over the globe with her husband being in the US military. His younger daughter was in London and within my time in the taxi with him, his name was Jesus she had sent him loads of images of herself at London eye the infamous red phone box typical of British culture. He stressed to me to follow a friend of his known as Moterwolf on Instagram a very good feed I must say.

But yes Miami shores a really nice neighbourhood with huge roads and white picket fences, typical of the American culture in films. So I got out the cab thanked Jesus (the cabbie) I headed into a subway for wifi and to plot my route, the route was pretty much a flat straight road which by the looks of my map it went through several neighbourhoods which were the aim. From Miami shores to Little River, Little Haiti, Wynwood and then into Little Havana with a number of smaller neighbourhoods in between which varied hugely, with people and the culture. An 8-mile journey walk with 35 pounds of baggage on my back. Which had everything from a change of clothes to electronics from camera, lenses and hiking boots. With my route plan, there is always an area which was advised to not travel as a foreigner. I looked up the areas of issues or potential issues I could face and everything that came back was all about little Haiti and peoples experience of it as well as Allapattah with quotes such as do not go to either of these places alone day or night fully of gangs of people on the street corners waiting for there next victim. Me being sceptical of all advice given online I disregarded it and wanted to form my own opinion of these so-called ghettos. Only having to walk through it didn't phase me and I am glad I did as soon as you get into little Haiti the culture is different from Haitian churches to specific shops and a lot of folklore shops with stories of the Haitian people. As well as an indoor market with a number of stalls.


But my main aim was of course little Havana having a bit more to go I would pass through Wynwood not knowing a lot about the place, as I got into the area it was obvious that graffiti or street artist was drawn to this area, there were huge paintings that went up to the roof on some buildings. No doubt it would have taken months to complete. It was a massive draw to tourists from all over the world, who would pose for pictures with every piece of art. it also had a lot of Latin influences from the food stalls, as well as a big Haitian community as it was so close to little Haiti was more evident at night. Where all the surrounding neighbourhoods would flock to Wynwood for a night out of partying.

Little Havana up next between Wynwood and Little Havana there was a really run-down neighbourhood which was the outskirts of Allapattah just before the Miami river. It was a long street full of homeless people and people half-dressed asking what I am doing and how long have I been walking. Answering them a few hrs now they gasped in shock and then asked for any change.
I have no knowledge of there story and if I had given one any money then there would surely be a queue in expectation of also giving them the spare change I had. With one of the homeless, I sat down briefly a lady I had an ice tea and a conversation I learnt as much as I could with my time with her and typical of the southern states of the US immigration is a huge issue from the many Latin American countries looking for the American dream. It didn't take long before I was the centre of attention and was viewed as an easy person to get money of again my answer to this is to not give any money to so I settled with I can get you food all refused that gesture. Most of them were immigrants and had travelled illegally to Florida from countries in Latin America from Cuba, Venezuela and a number from central American countries such as Honduras and Mexico was, "yo no tengo dinero, mi dinero es en mi tarjeta lo siento, yo puedes comprar alguanas comida para tu" . It seemed to work which was another good way to not offer actual cash. There were a number of charities that worked in the US for homeless and people who are classed illegal immigrants such as the ever-present salvation army, who had churches up and down most areas I had travelled, even globally.

So finally I was nearing little Havana, the next stage was finding something to do in the area. I took taxis from Little Havana to places like South beach mainly so I was now between south beach and Little Havana. The best way I can describe Little Havana is very party orientated there were bars predominant Spanish bars especially Cuban for obvious reason but any Latin American country had some form of presence here from Colombia to El Salvador as well as a delicious Venezuelan bakery. I ate out every night fr a number of reasons to see as much as I can and to learn as much as I could. I had booked an Airbnb a street away from Calle Ocho is the primary street where everything is located so I was close to the nightly actions and there was a lot. There was never, nothing to do. My airbnb.














Tags: