In the last month, I have secured 4 major partners for my expedition to Colombia's Darién region. Each one will be paramount to the success of the expedition as a whole.



Iridium

Iridium I got in touch with a few weeks back at the end of April I reached out to them stating I was going to be attempting a world first expedition to a place known as the Darién gap in Colombia. I sent along with it the mini trailer I did some months ago, with ITV a national TV channel in the UK. I asked if they were in a position to talk to me regarding the trip I was replied to stating they loved the video and was I available for a webex chat. Webex is a form of online communication such as skype. I dropped everything and said of course. Having to reschedule a few things I was set to go on the day it was a 45-minute conversation where I explained, my aims how they will be achieved and how an organisation like Iridium were critical to the expedition as a whole. We touched on the many dangers I would inevitably face environmentally, mentally and physically. With such a hard wearing place to spend time an item as good as an iridium go and which would last through the many trials, I would face river crossings differences in altitude and constant humidity and rain. I was assured the Iridum go will keep connected with the outside world, within a familiar setting such as any smartphone. A week later I was contacted and promised partnership from exposure of there social media to constant support while using their product.

Hennessy hammock

So 4 weeks ago, a company known as Hennessy hammock provided me with the latest most versatile in hammocks out there. Having used hammocks for the best part of 5 years throughout my travels, I have used close to 8, supposedly jungle or tropical environment specific. From Costa Rica to Brazil on boats to trees having used make of called SNUGPAK in the past, overall these are a brilliant provider of tents sleeping bags as I use one of each from this make I am in no way degrading SNUGPAK. But in comparison to hennessy, it is miles and miles better in quality. One example I was in Costa Rica's Osa Penninsula region having tied the hammock up in torrential rain, after having trekked for some time and distance that day I needed a simple and effective place to sleep.


Settled down for the night I dozed off a bit of movement around 3 am in the hammock in pitch black with a number of beastly eyes reflecting my head torch, light the tie rope snapped... I hit the floor Having only been lucky enough not to of fell on a toricipelo snake or any other dangerous creature. I have now successfully secured a sponsorship with Hennessy having used the hammock now on more than 1 occasion up and down the UK. It feels promising secure and hard wearing for my upcoming expedition a comfortable night sleep is a strong influencer of good morale.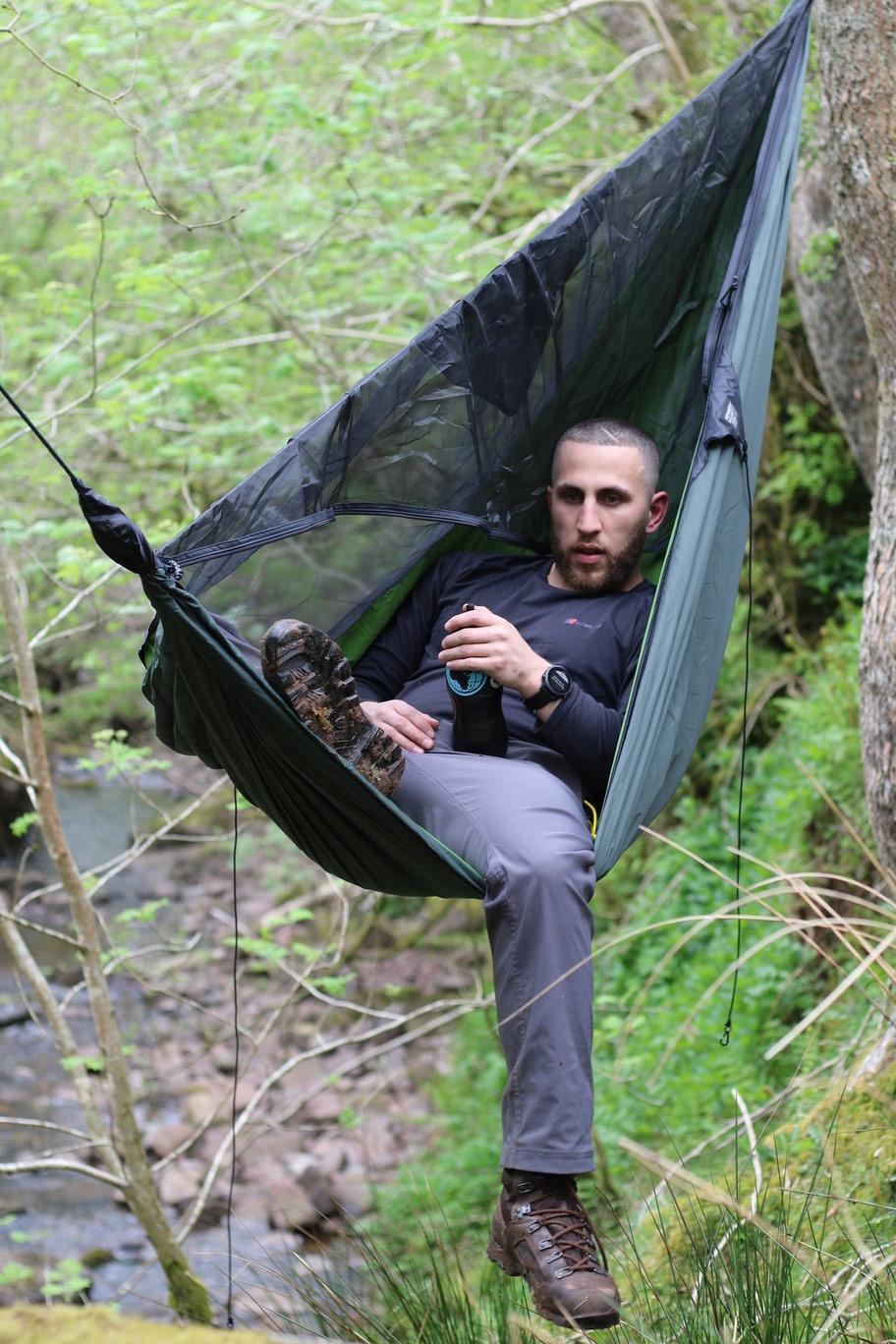 INSTA360

What to say about this organisation these are now leading the way in the terms of action cameras and the new niche market of 360-degree angle cameras. Having secured a partnership with these guys I am able to film what I see the camera on board is a camera with the ability to upload a street view type image which will allow me to bring my expeditions back home with me to educate huge numbers of people on a large scale. From schools to professional conferences allowing people to see in 5.7k quality exactly what I would be witnessing on a daily basis.

Water to go

Water to go have been known to me for a while on previous trips, I have used there filtration system proven to remove 99.9% of all bacteria and leave pure water. In some parts of the world tropical places primarily, the waterborne diseases, bacteria, Biotoxins, toxic contaminants and factors such as animals of the region, as well as human waste. Cause huge issues for developing parts of the globe with no access to clean potable water. The water to go system is effective portable and lessens my own carbon footprint when travelling to these regions. They have gotten on board to help with the success of the project by allowing me to always have access to clean water from any body of water running or otherwise.