Paso Canoas Border Crossing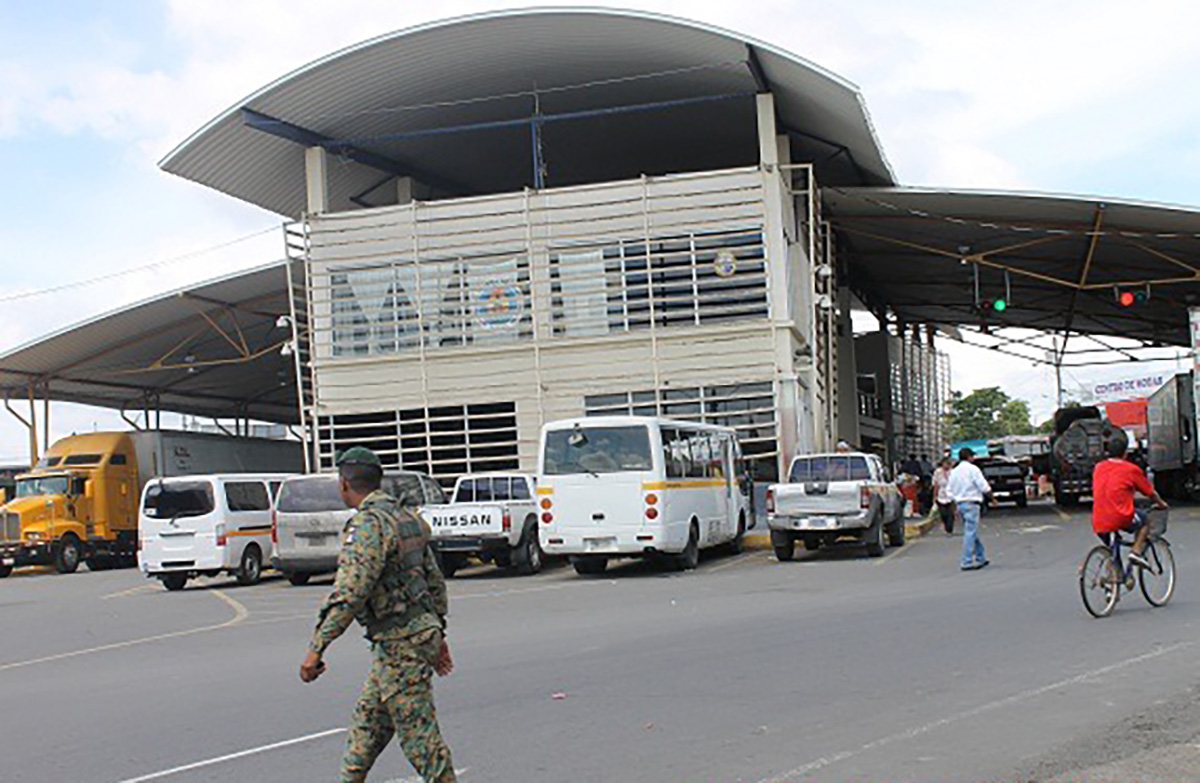 I had been in Costa Rica for nearly a month by the end of January and it was time to leave Costa Rica to head to Panama. I caught a boat, to begin with from Puerto Jimenez to Golfito which was over the golf dulce a bay on the Pacific side of Costa Rica. It was my first boat ride which turned into a speedboat ride. I headed to the port paid for my ticket around $6, which was fair I had an hour or so. So I took part in a little fishing with the local fisherman and ladies. the aim was to catch a small fish to then use as bait for a more substantial catch. They had caught a number of fish and were very good at it but it was another first for me so I was given the reins of a small fishing rod was doing ok whilst being giggled at by the local school-age children. As I felt a strong tug on the line I yelled for help a lady came over to assist when we pulled it out they laughed even harder I pulled out a puffer fish.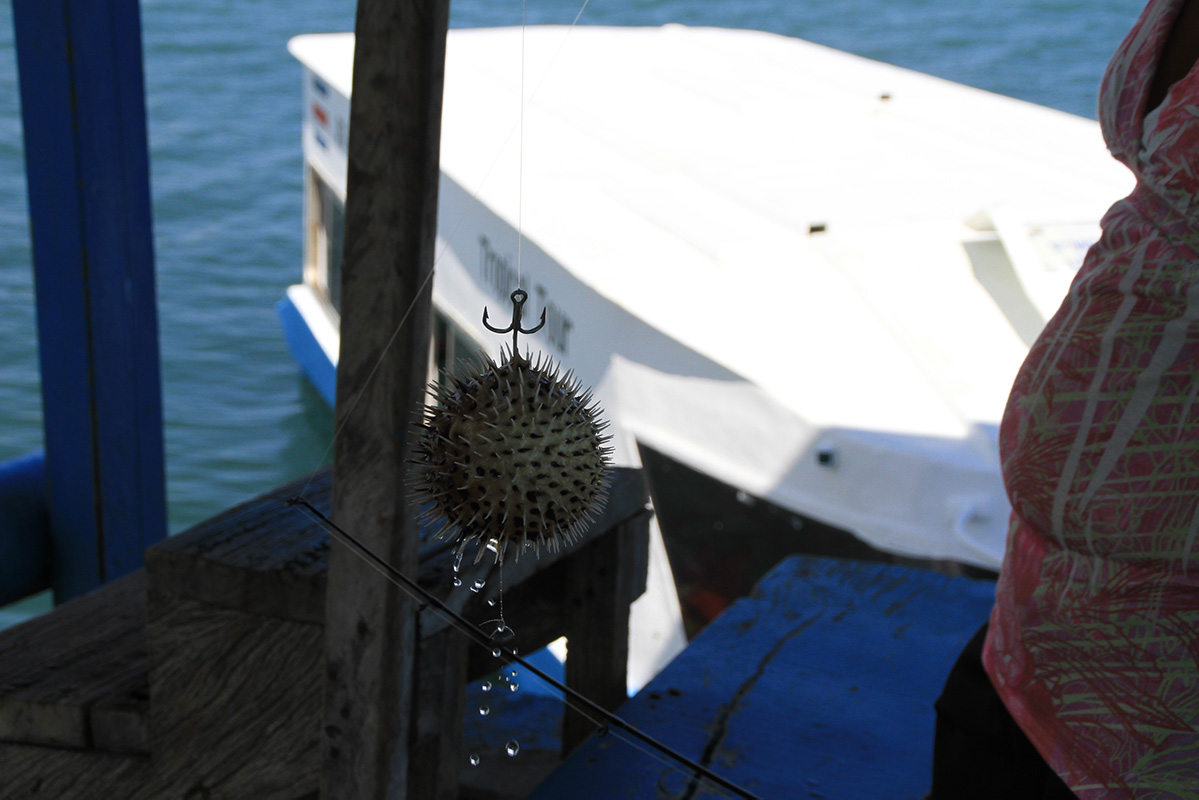 So my first real fishing experienced ended with a caught puffer fish which could not be used for bait as no ideal fish would naturally eat this so could not be caught. So as the boat arrived we got on it locals and me and one other tourist from Germany. was a pleasant journey, dolphins have seen whales breathing although I was not quick enough to capture the images, I will always remember. So here we are in Golfito I had done a little bit of research on Golfito prior to arriving and the only thing that stuck with me from a website was this quote from, Frommers. Golfito is a rough-and-tumble port town, and it pays to be careful here after dark. which is hugely absurd was a welcoming town with people doing there daily chores of hard work at the port and running many of the bars, which I must say did seem a bit rough around the edges but more than easy to have a pleasant stay I stayed for one night and enjoyed my time immensely being out with the locals to the early hours of the morning the first morning was my last and as I headed down the main road in search of my bus to the Fonterra, the border my evening pals posed for a good-bye picture.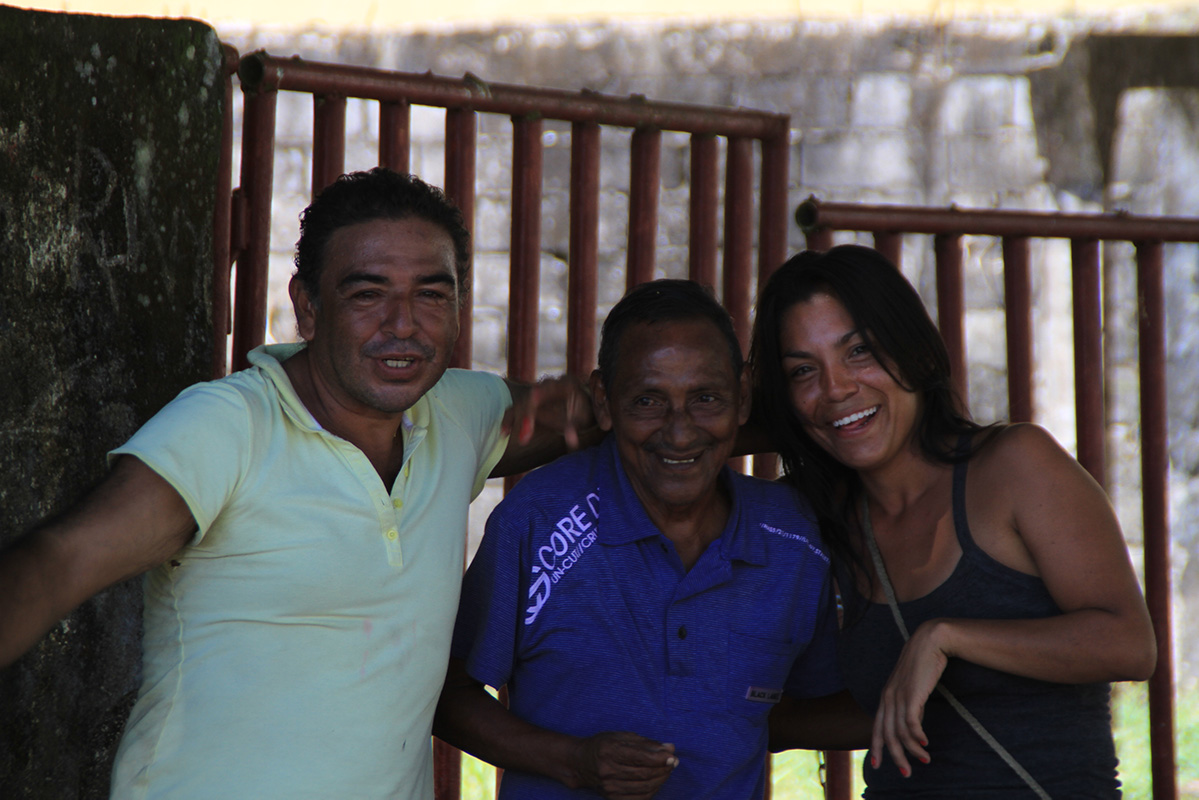 But again this area was intensely biological diverse all-around Golfito From where I stayed to simply 2 minutes on the main road I would see agoutis green iguanas macaws and wildlife in the ocean from frigate birds to neotropical cormorants. But my bus to the border crossing lasted about an hour it stopped at a few small towns on the route. When it does arrive at Paso Canoas it is and was an intimidating experience if you have never crossed a border via land. It is an area where security is high for obvious reasons, I had a pleasant experience on the way to Panama was simple fast and efficient not so much on my way back out a month later which will explain in future posts. But from where you get off the bus you head back up to a building and a vehicle the vehicle had 3 young ladies in who you would pay exit tax too, you would ask for a receipt and pay 3000 Colones or 6 dollars. And then head to the building with the barred windows in receive paperwork complete it, and receive exit stamp. the process is almost over the head to the large border crossing. Where the countless inbound trucks would flow through head to the Panamanian officials side, they will ask a few question basic spanish would be perfect as I realised do a check on whoever they deem to check such as it is done at airports and you walk on through there are air-conditioned buses waiting to take the tourist or citizen to every major town in Panama as far as Panama city So transport on the other side is never an issue. I hope you have gained a little more insight from my post do not read to much into an area from what people online have said, go and experience a place for yourself and enjoy it.
Tags: